Additionally, there are tips on creating the tangle on my blog as well. If you're not up-to-speed on how to do this cool tangle, be sure to click here for the original "Zentangle: B'Twined a new tangle" article or click here for the "Zentangle: B'Twined Tips and Tricks" article or Read More to see the various ideas and get the good stuff in this blog post!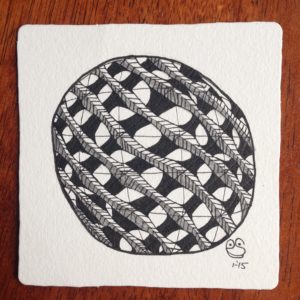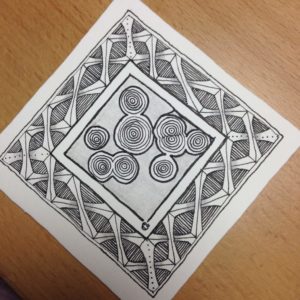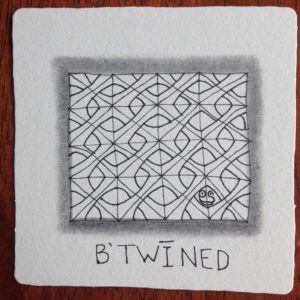 This is a very forgiving and versatile tangle! After you practice a few times, you will be pro at it. Even Maria Thomas has used this tangle and published it to the Zentangle Mosaic App for iPhones and Android devices!
Update: I'm thrilled to have been included on Linda Farmer's TanglePatterns.com! Be sure to check out the Tangle Patterns posting of Tangle Refresher 129. It has my B'Twined pattern and links to the step-outs on my blog.
I have lots of examples of the pattern if you are interested in seeing them, just contact me!
Be sure to subscribe to my newsletter/blog post updates and leave a comment below.